Digging bottles is how we acquire the majority of our bottles. We trade many bottles that we dig for those bottles that we need for our collection. At one time , people threw their trash either in a pit, on the ground or down a privy,cistern or well. We have also been fortunate enough to dig in areas where the town would dump its trash. We are always looking for new places to dig and would appreciate any leads that you may have. We often share our finds with the property owners and others who collect.
11 INTACT PINE TREE PLUS A FEW HUNDERED ADDITIONAL BOTTLES
We started the day digging a rectangular stone liner that ended up being a bust. We probed a few additional lots and around 3:00 found a rectangular stone liner,randonly placed in the yard and decided to dig it. It started out fairly easy with a few bricks and large stores. 2 or 3 feet down we started to find aged shards to include Pine Tree shards. At about 3 feet we hit the use layer & the first Pine Tree popped out along with various other bottles of the same age. The use layer continued to the bottom, which was sloppy and approx 8-10 feet deep. We ened up w/ 11 intact Pice Tree's of various sizes and colors, pony's, ealry pharmacy bottles etc. We finished up the hole around 8:30 pm. We went back to Danielle's house and cleaned the bottles and did the pick. Fun day w/ Marty & Danielle.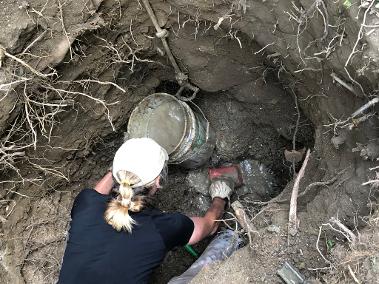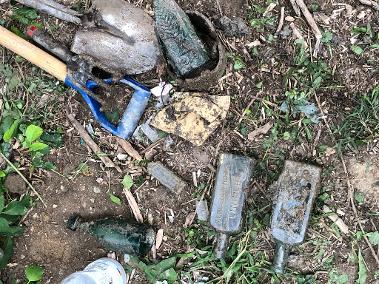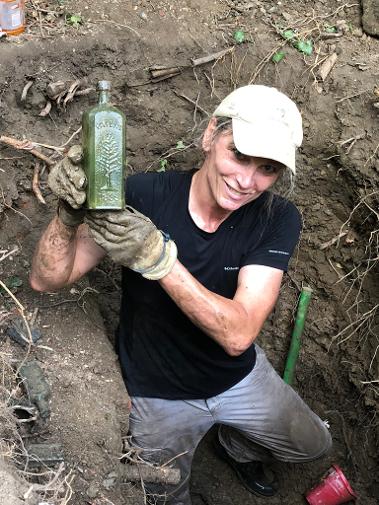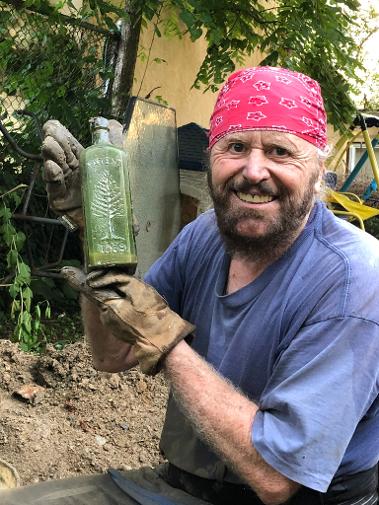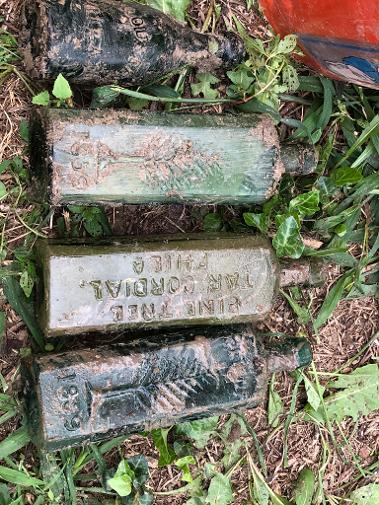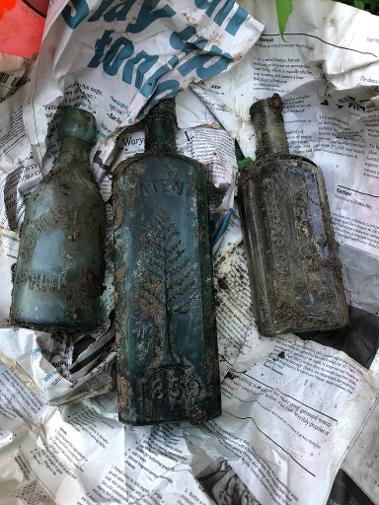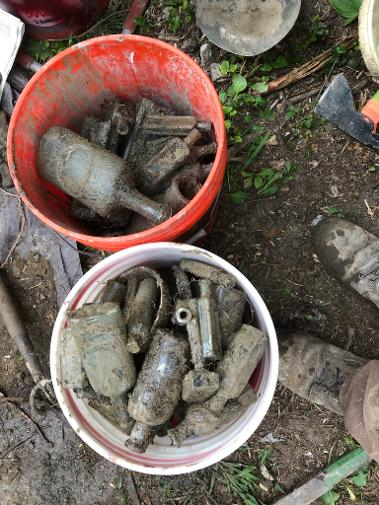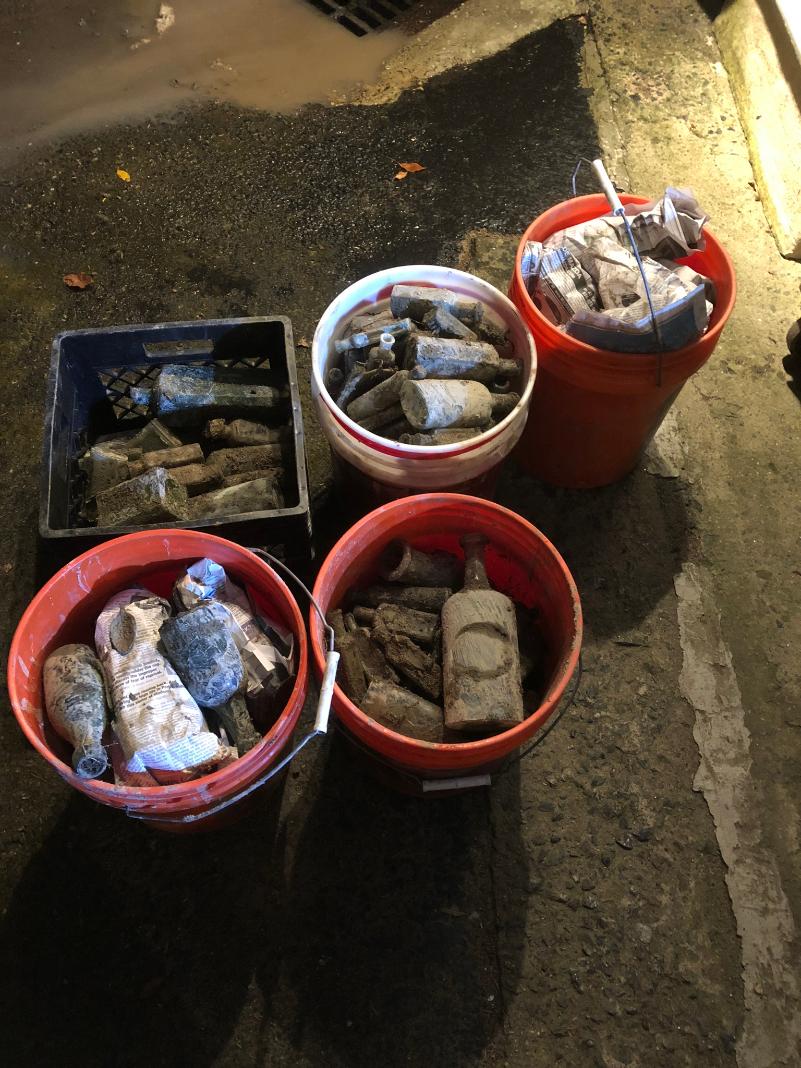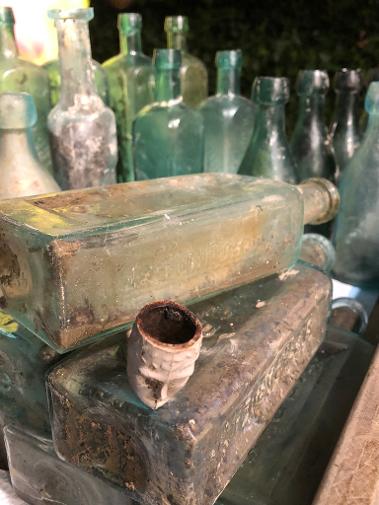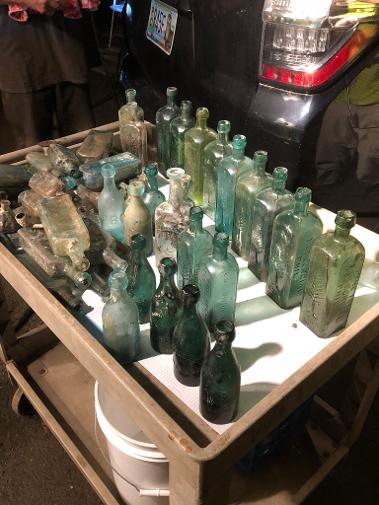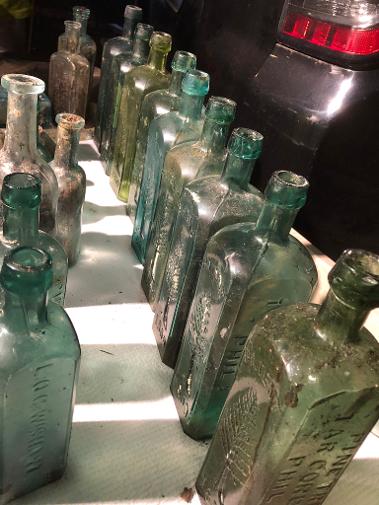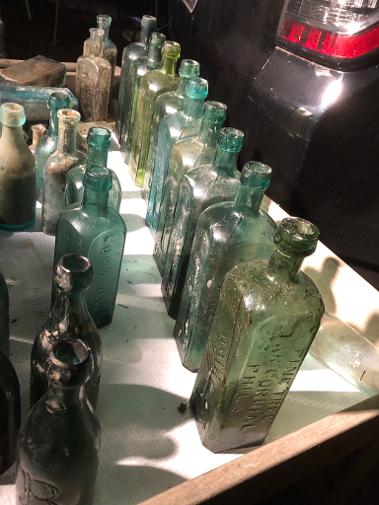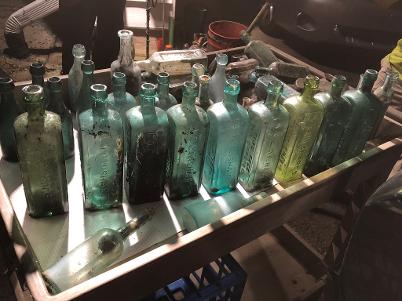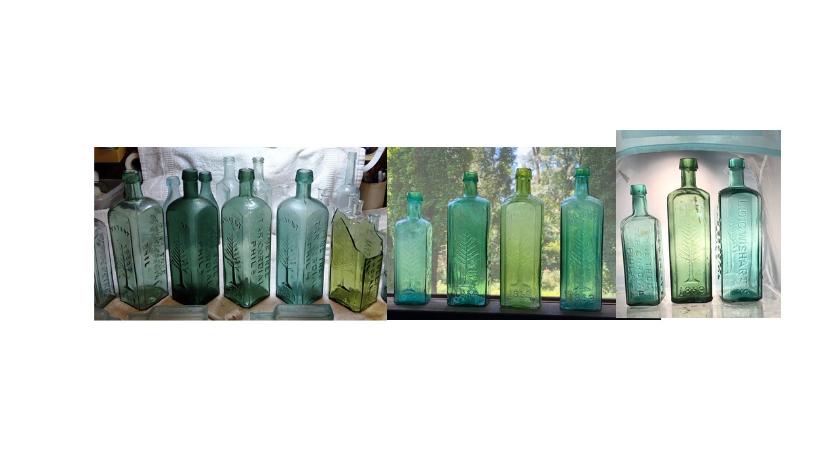 NEWTOWN SQUARE SCHOOL HOUSE DIG